click any thumbnail to enlarge
USS New Jersey
This is the Tamiya Kit Battleship New Jersey, in 1/350 scale. I started this project about 2 years ago and am still working on it occasionally. I plan to do extensive modifying to it through the comming months,or years.
(below)Some of the parts to the New Jersey model.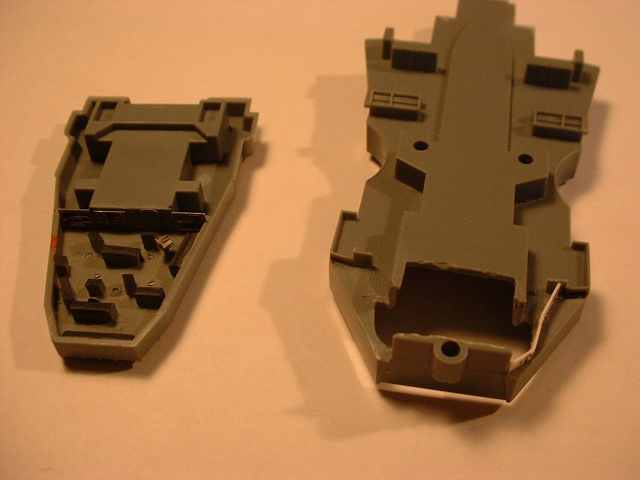 (above)The lower and upper bridge deck halves. The photo on left shows the interior being added, with strip styrene for the panels and consols. The inside is painted Flat Black as this is how it is on the real ship, to keep down light emissions at night.

Enter content here
(below)Only one sheet of the Photo etched parts tree and only one side of the instructions sheet!! The Photo etched parts are from Gold Medal Models.