(Below) The parts tree's layed out.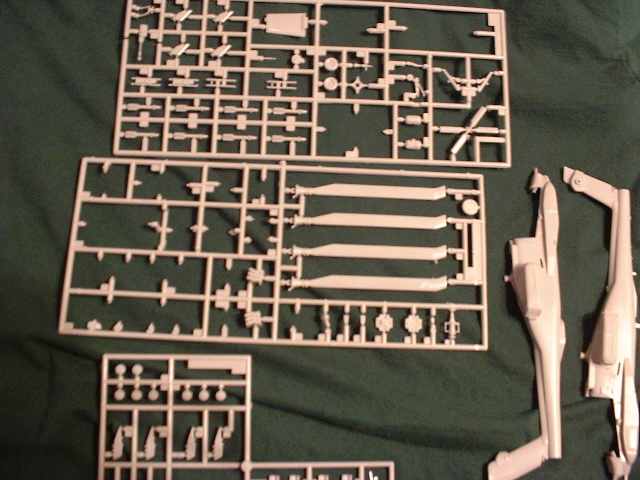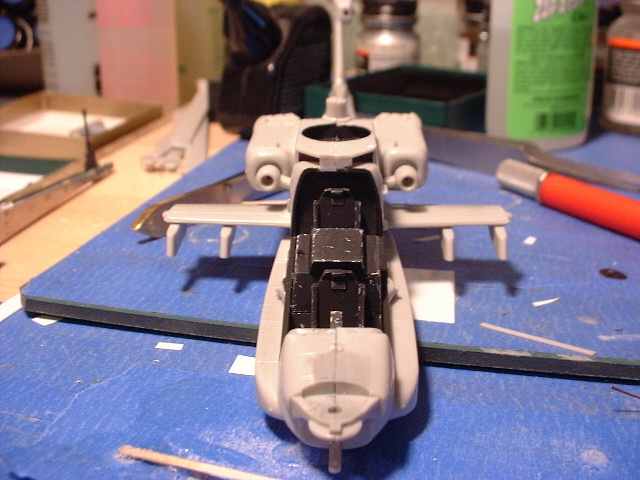 (above) Front view of the Apache. Fuselage assembled with the pylons added. I filled and sanded the seams, then painted on gray primer to show any imperfections.
(below) Here i've drilled out the holes for the Hellfire rockets.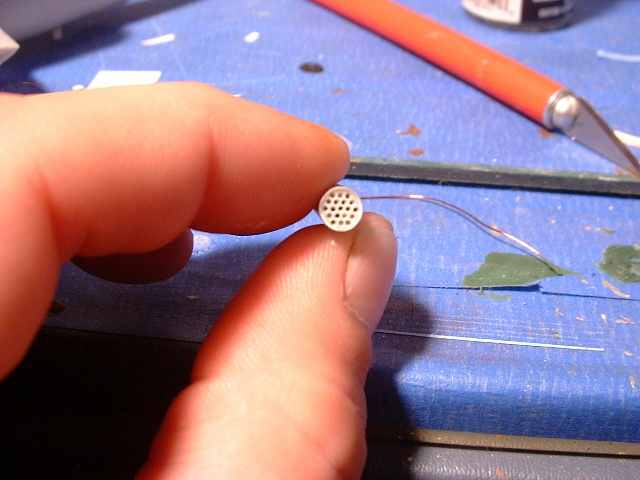 (below)
I sprayed the basecoat with Testors Helo drab. After I let it dry for about three days, I noticed some flaws, so I resanded these with 600 grit paper. I then re-sprayed it a second coat.

(Below) The cockpit tub assembled with the decals added.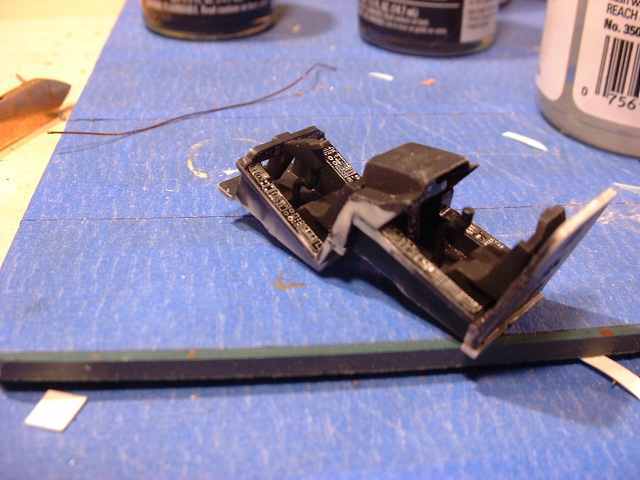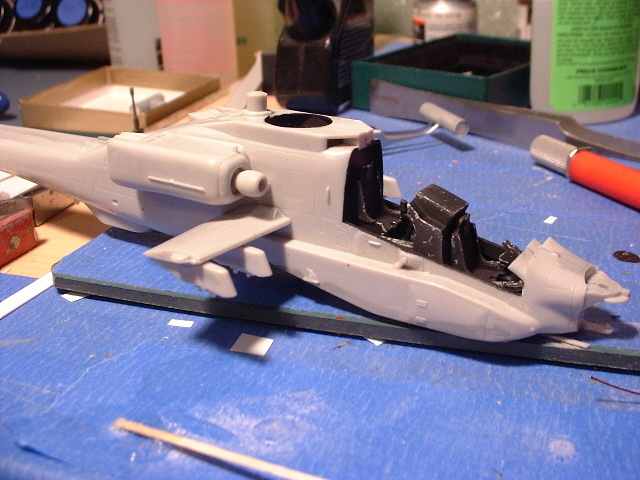 (above)The right side view
(below)
Here I've scraped off the molded in grab rails and made new ones with small dia. wire.