Click the pics to enlarge
This is the F6F-3 Hellcat from the USS ESSEX carrier. It is a Hasegawa kit in 1/48 scale. The kit is good, with nice molding and crisp clean recessed panel lines, and not much filling is required.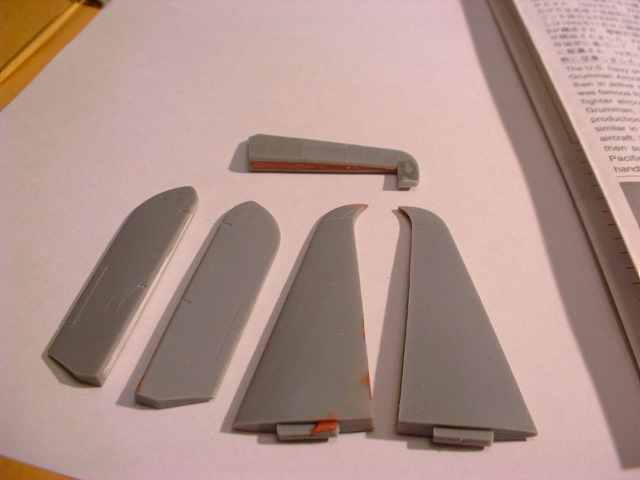 Here ive cut out the ailerons and rudder. I will drop the ailerons about 10 degrees.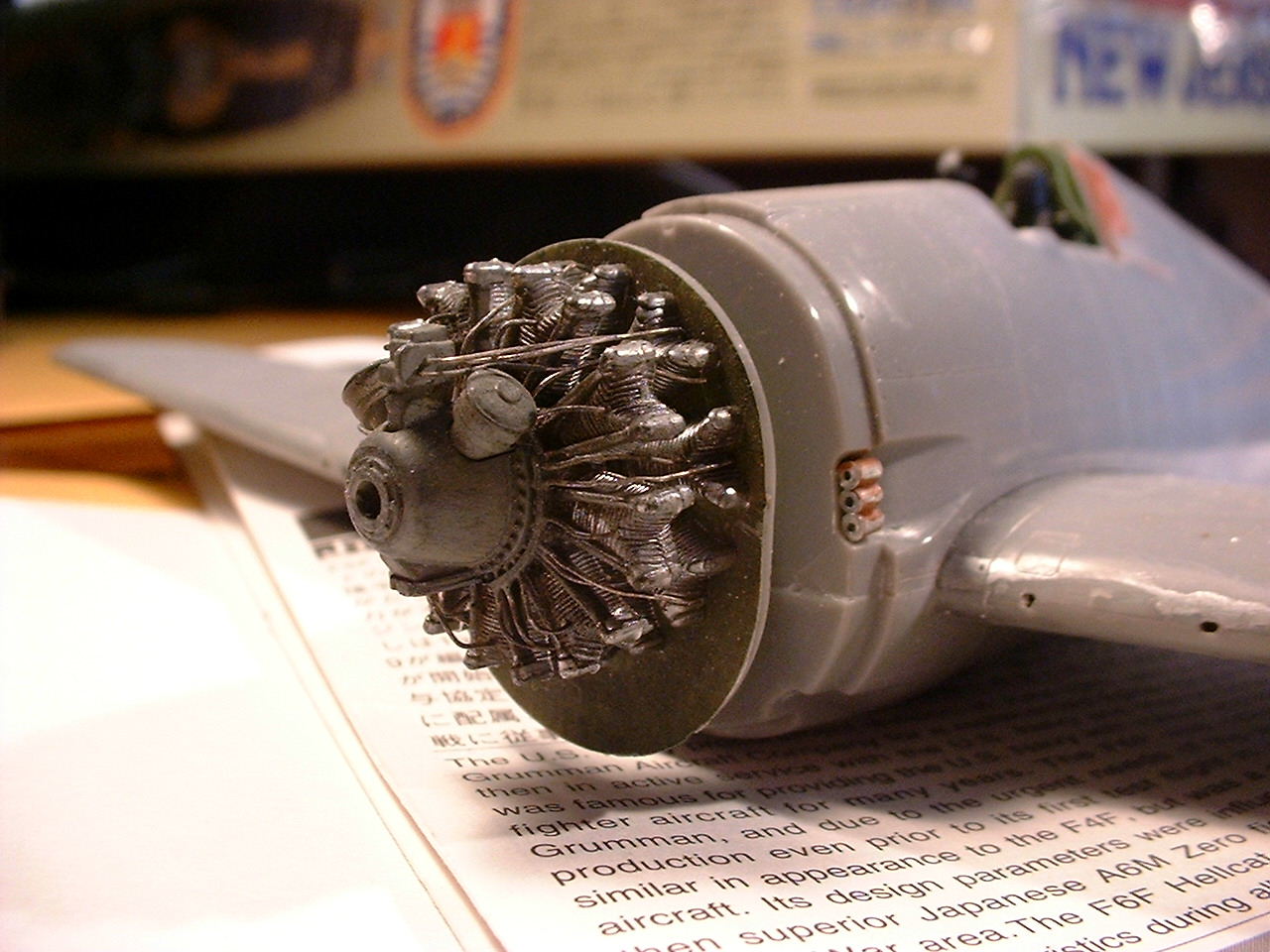 The engine. Ive added small dia. wire for the wiring and added small strips of stretched sprue for the tubing and piping on the engine. It is painted with Testors Aluminum with flat black added then a wash of burnt umber was applied, then drybrushed with flat black.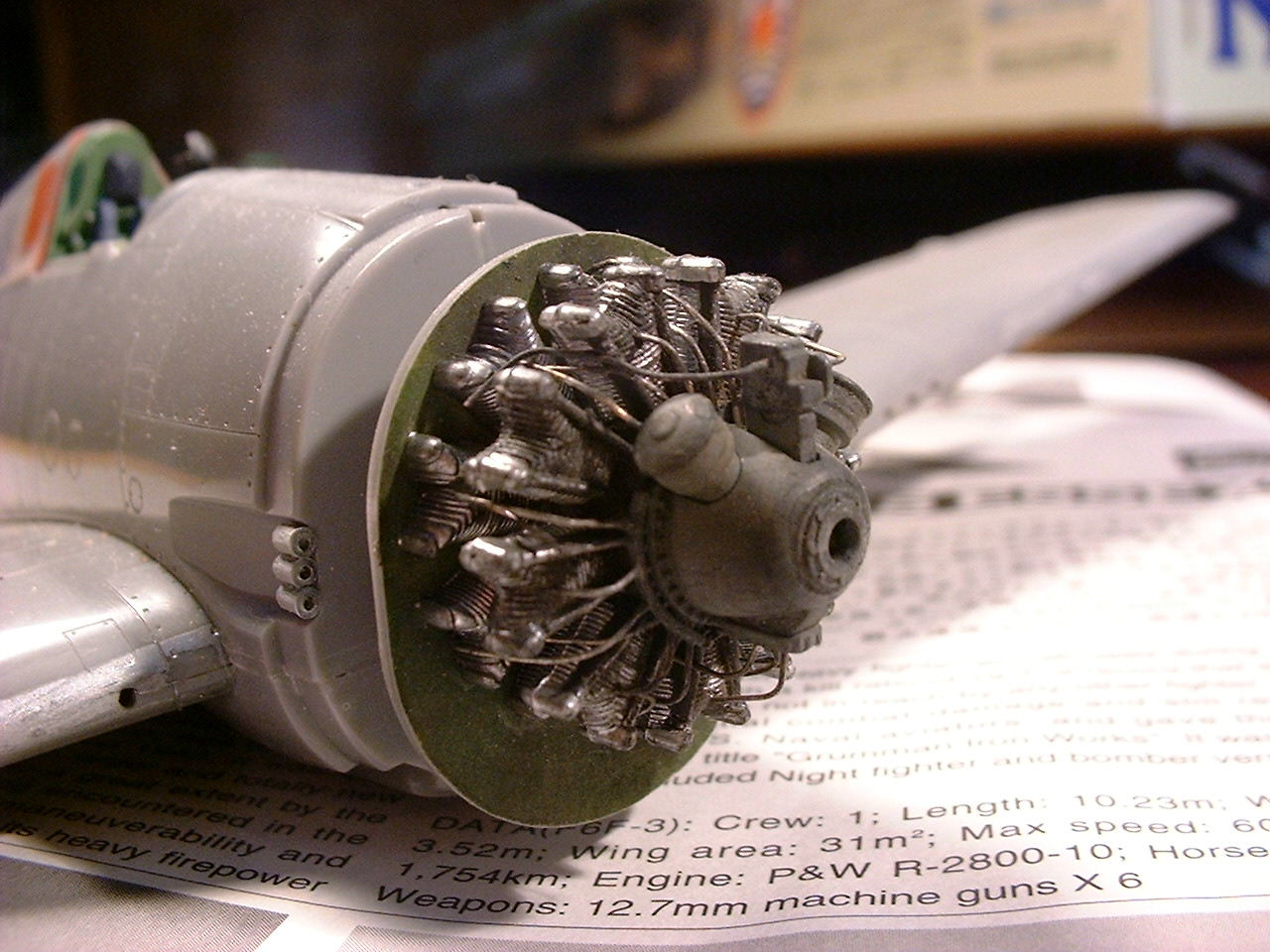 Another view. The exhaust pipes were made from small aluminum tubing.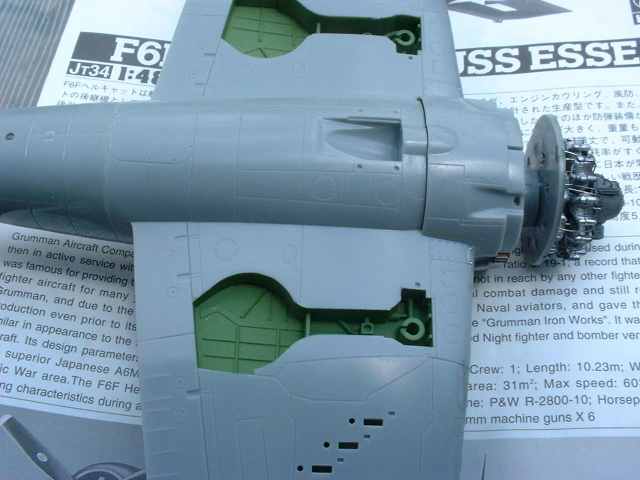 This view showing the underside. The wheel wells have been painted Testors Green Zinc Chromate.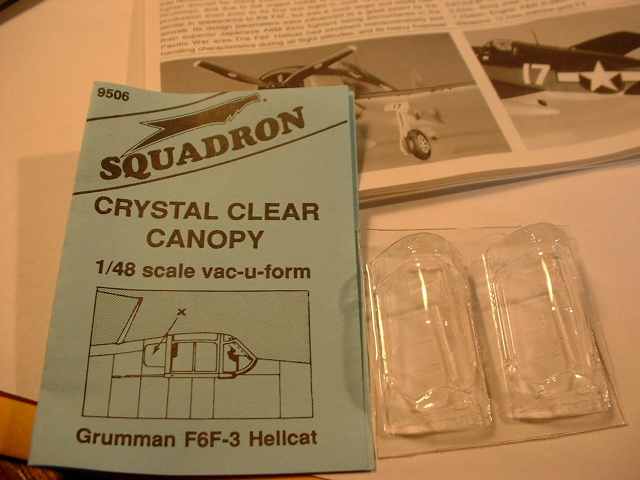 Here is the aftermarket vac. formed canopys from Squadron mail order. Ive never worked with vac. form before so this will be a challenge. Its good that send you two!