By AMT/ERTL
Well, you guess it, here I go again with yet another model. Starting another before I have finished the other 12!! This one's the Star Wars Tie Fighter, the one Darth Vader flew in the first episode. Im doing it for our clubs Star Wars themed contest it's having in January.
(Below) This is the older released kit, back in 1989 I belive. It's by AMT/ERTL. Here im laying the main parts out. The Darth Vader that comes with it is very unconvincing and with alot of flash. I think i'll leave him out, and scratch build some kind of seat in place of him.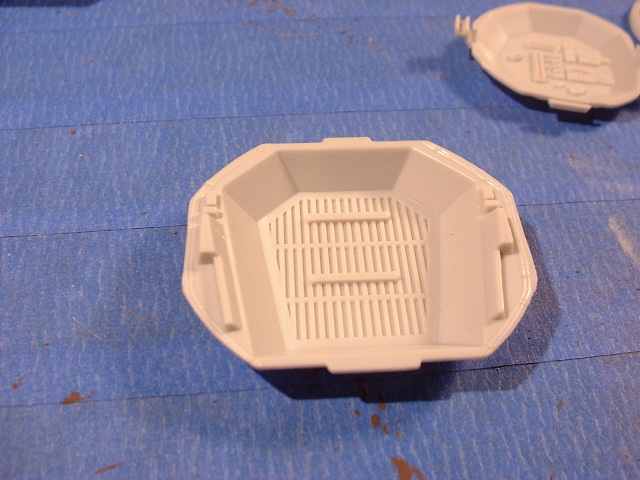 (Above) Here's where I will add the new seat, in place of the Darth Vader figure.