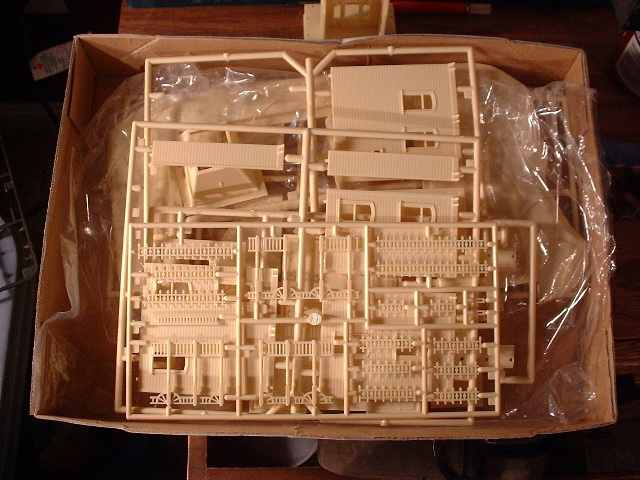 (above) The packaging the Bates mansion from Polar lights comes in.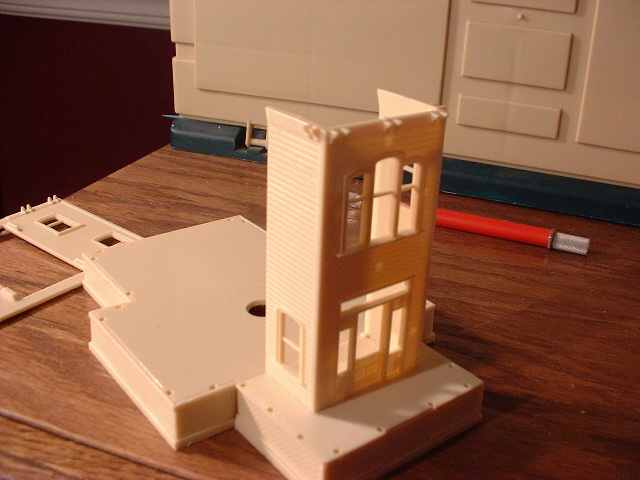 (above) The front facade completed.
(Below) Almost completely assembled here in this stage. The base coat and the top coat, and various colored washes have also been applied here. Base coat of Light Gull gray, and the top coat was Dark Gull grey. I used Winsor&Newton oils of Brown and Black, mixed with white for the washes. This makes the siding look old and weather beaten, to a good effect.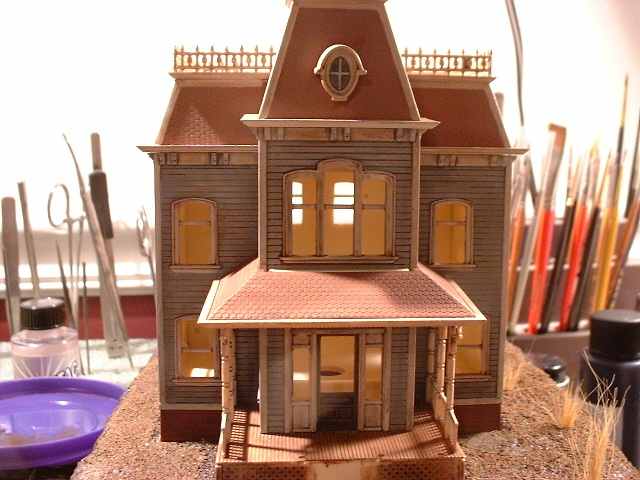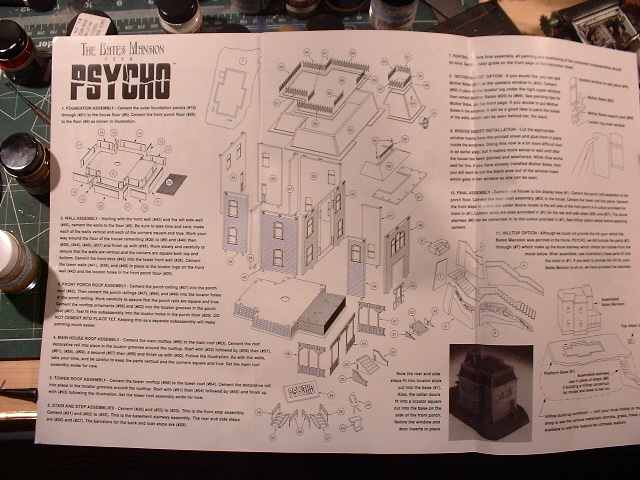 (above) The instruction sheet
(above) Back view
(Below) The Woodland Scenics "dead tree", i've used for the 'mansions' diorama.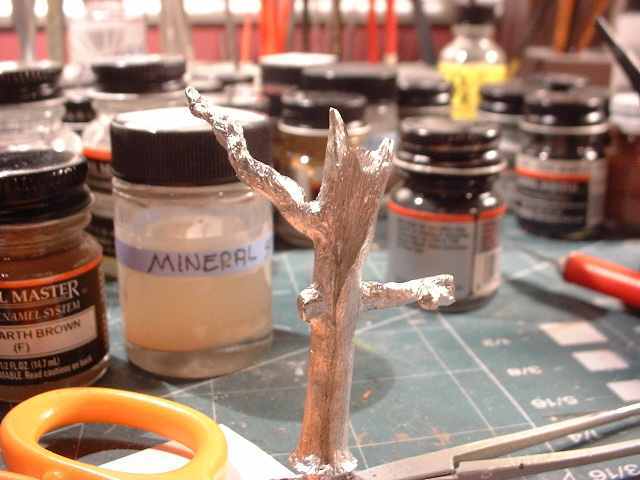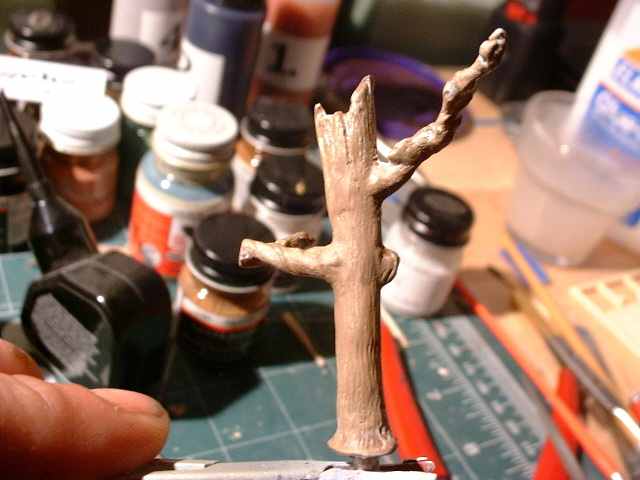 (Above) The Tree with the base coat of Military Brown.