Click the pics to enlarge
Here Ive sanded the ejection pin holes smooth. As the resin interior will be added here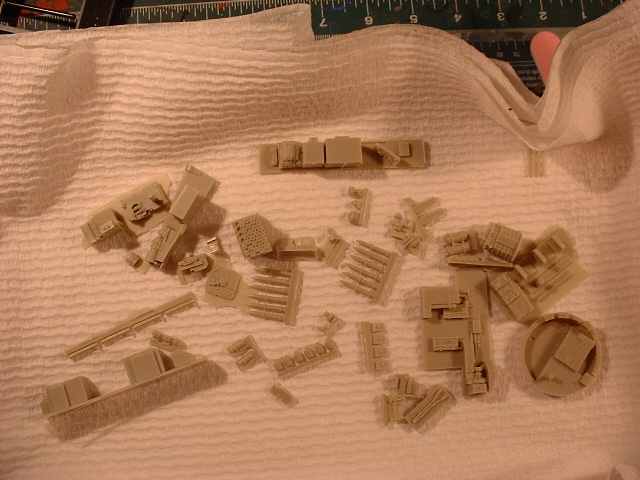 Here the resin parts are layed out drying after washing them.
Heres the resin transmission that will be added.
Heres the steering system.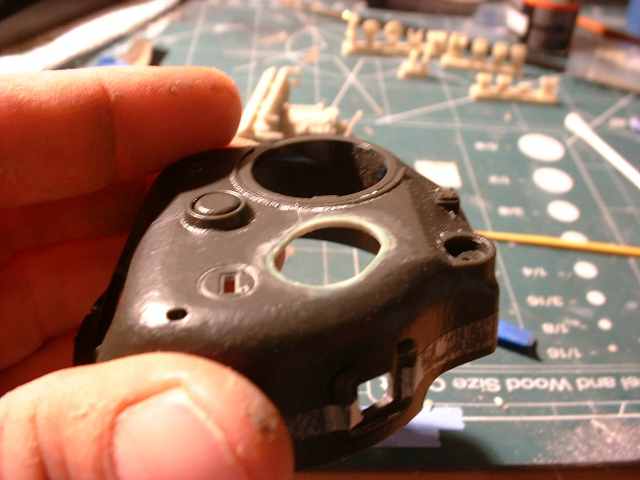 Here im adding a new resin hatch.
Enter content here
.50 Cal. machine gun. I painted it in a base coat of flat black, then put a final coat of flat black with some silver mixed in, to give it the gun metal look they have, then dry brushed silver to highlight.
The front view of the fenders. The right fender is a little off kilter but its good enough.
I messed up doing this right sprocket. I didnt put the polly cap inside, that would make it turn. So I had to glue the sprocket to the sprocket plate.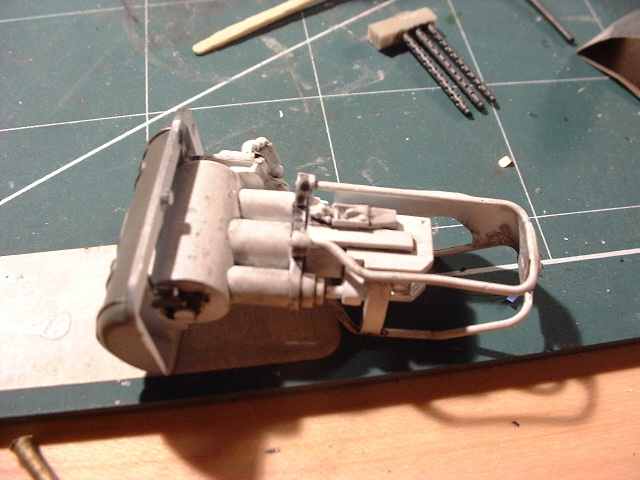 (above) The gun breach and housing. I painted two coats of flat white, dry brushed a little silver and painted the inside of the breach with chrome silver. I then used a wash of Winsor and Newton's black and brown and washed the housing area.